Are you searching for professional dog training services combined with excellent pet boarding in Whitefield? Look no further! At our facility, we offer comprehensive dog training programs designed to help your furry companion become well-behaved and obedient. Whether you're looking for basic obedience training or specialized behavior modification, we have the expertise to meet your dog's unique needs.
Why Choose Our Dog Training and Pet Boarding Services in Whitefield?
Experienced and Certified Trainers: Our team of experienced and certified trainers is dedicated to helping dogs reach their full potential. We have a deep understanding of canine behavior and training techniques, enabling us to address a wide range of issues effectively. Rest assured that your dog will be in the hands of professionals who genuinely care about their well-being.
Personalized Training Programs: We believe in the importance of individualized attention when it comes to dog training. During an initial assessment, we will evaluate your dog's behavior and temperament to create a customized training plan. Whether your dog needs basic obedience training, housebreaking, leash manners, or more advanced skills, our training programs are tailored to meet their specific needs.
Positive Reinforcement Methods: We utilize positive reinforcement techniques to train dogs, focusing on rewards and encouragement rather than harsh punishments. This approach not only fosters a strong bond between you and your dog but also promotes a positive and enjoyable training experience. We aim to make training sessions fun and engaging for both you and your furry friend.
Safe and Comfortable Pet Boarding: In addition to our training services, we offer top-notch pet boarding facilities in Whitefield. When you need to be away, rest assured that your dog will receive the same level of care and attention they deserve. Our boarding facility provides a clean and comfortable environment, spacious accommodations, regular exercise, and supervised playtime to ensure your dog's stay is enjoyable and stress-free.
Regular Updates and Progress Reports: We understand how important it is for you to stay informed about your dog's progress. Throughout the training program or boarding stay, we provide regular updates and progress reports, allowing you to track your dog's development. Our trainers are also available to discuss any concerns or questions you may have during this time.
Convenient Location in Whitefield: Our dog training and pet boarding facility are conveniently located in Whitefield, making it easily accessible for residents in the area. Whether you live in Whitefield or nearby neighborhoods, you can take advantage of our services without having to travel long distances.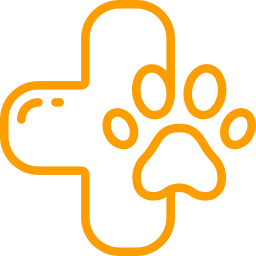 Pet Care

Pet Cafe

Grooming

Swimming Pool